Mixer Grinder Blenders
Details
Elevate your cooking experience with this juicer mixer grinder from Butterfly. This efficient appliance is designed with a powerful 750 W motor and it has razor-sharp blades so you can easily blend and grind different food ingredients. Also, it is extremely easy to clean and is shock-proof.
Features of Butterfly Juicer Mixer Grinder Xing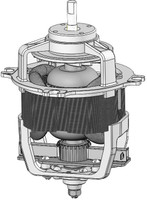 750 W High Power Motor
It runs on a 750 W motor that lets you blend your favorite juices and grind spices in no time. This high performance motor is also durable.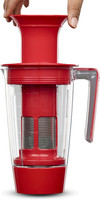 Efficient Pusher
It comes with an easy-to-use pusher that helps in extracting more juice. Also, it acts as an enveloping cap to ensure zero wastage of juice.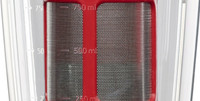 Stainless Steel Sieve
This Butterfly Xing Mixer Grinder comes with a sieve that is made from stainless steel material. It has multiple, tiny holes and a long mesh to separate pulp and seeds from the juice.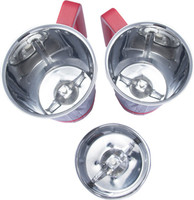 Razor-sharp Blades
The blades are engineered to grind just about any food ingredient. This sharp design of the blades helps in enhancing the efficiency of this appliance.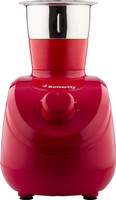 Speed Settings and Rotary Switches
You can grind and blend food ingredients as per your requirement using its three-speed rotary switch. Furthermore, the rotary switch also features a uniquely designed pulse option.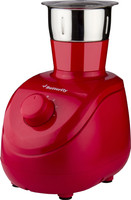 Air Vent Technology
It comes with air vents at the bottom of the appliance to push out the hot air generated by the machine. This helps in making the mixer grinder more efficient and it also enhances its longevity.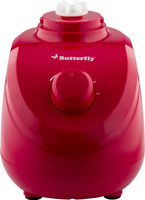 Nylon Coupler
The teeth on the couplers ensure stable rotation and controlled maneuvering. These nylon-based couplers are flexible, long-lasting, and enhance the efficiency of the appliance.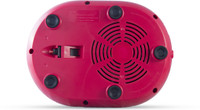 Grooves at the Bottom
These grooves provide a strong grip and help in keeping the mixer grinder stable while using it.
Specifications of Butterfly Juicer mixer Grinder Xing
General
Sales Package :

1 Mixer Grinder Juicer, Juicer Jar, Big Jar with Lid, Medium Jar with Lid, Chutney Jar with Lid,
Spatula and User Manual with Warranty Card.

Power Required :
Revolutions :
Auto Switch Off :
Locking System :
Material :

ABS Body, PC Juicer Jar, Stainless Steel Jars

Non-slip Feet :
Seed Collector :

Dry Grinding :

Blending :
Grating :
Mincing :
Chutney Grinding :
Grinding Jar Capacity :
Liquidizing Jar Capacity :
Chutney Jar Capacity :
Juice Extractor Jar Capacity :
Weight :
Warranty
WarrantySummary :

2 Years Limited Domestic Brand Warranty on Product

Warranty Service : Type
Covered in Warranty :
Not Covered in :

Warranty Does Not Cover Damage Caused to the Product Due to Improper Installation By Customer
Normal Wear and Tear Caused Due to Use of Product

Domestic Warranty :
International Warranty :
Additional Information
Brand
Butterfly
Type
Juicer Mixer
Power
750 W
Voltage
230 V
Jars
4 Jars
Functions
No
Package Contents
No
Shipping
World Wide Shipping (220 Countries)
Delivery
FREE (2-3 weeks) / Express(3-5 Days)
Questions

Have a Question about the product ? Tell us what we missed
Do you need different Model / Brand ? Tell us what you need
Did you find lower price in your Country ? Tell us we beat it

Contact
myhomeshopping.co.uk
Only 10 Available in Stock